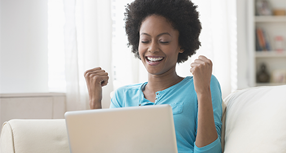 Growing your business starts with effective marketing. Imagine being able to gather all of your visitor information and create personalized marketing content with your own easy to use marketing portal. Whether you are a small or large business, marketing is one of the key factors to your success.
Gather operational intelligence on customer behaviors, deliver smart targeted advertisements, and drive customer loyalty with exclusive offers while boosting your revenue with repeat business utilizing your own marketing tools. Intelligent Wi-Fi provides these easy to use marketing tools and saves money on how you contact your customers just from them logging onto your Wi-Fi.

Intelligent Wi-Fi has proven to be an excellent solution for these business industries:
Retailers
Shopping Centers
Restaurants
Universities
Transportation Hubs
Event Venues
Click here to view our short video on Intelligent Wi-Fi and the benefits it can bring to your business.